Streaming
Our streaming platform stands out as one of the best in the industry, offering a wide range of services to cater to your specific needs. We take pride in our servers, which are not only used for streaming but also serve as reliable STL's (studio transmitter links) for many stations.
When it comes to security, we've got you covered. Our platform supports both SSL and non-SSL options, ensuring a secure connection for your online apps. Whether you prefer Shoutcast or Icecast, or HLS we provide the flexibility to choose the streaming protocol that suits your preferences.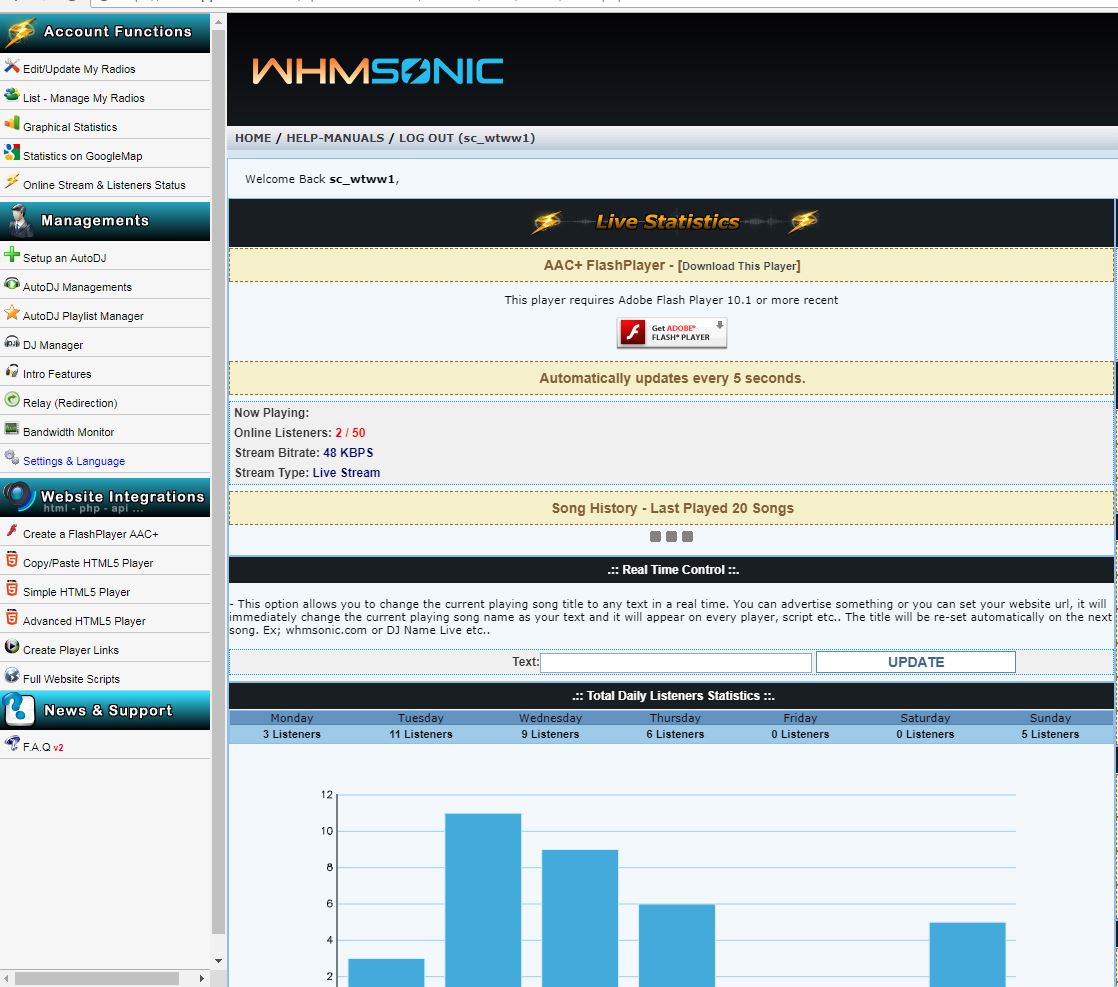 Our streaming servers are housed in world-class data centers across the United States, equipped with fully redundant systems. This level of redundancy guarantees an impressive uptime of around 99.7%. As a client, you'll have complete access to your system, allowing you to monitor and control your streaming experience. With our intelligent system, you can even visualize the location of your listeners on a Google map.
For those who require automated content rotation, our Auto DJ feature is here to assist. Whether you're running an online station or need to rotate files seamlessly, our Auto DJ simulates an online stream and seamlessly transitions to a live stream when needed.
Our servers have also been utilized for network distribution of various programming, making them suitable for large-scale operations. Regardless of the size of your streaming needs, we have the capacity to scale and meet your requirements.
Additionally, our platform integrates with online providers, ensuring that you receive accurate title and artist information along with accompanying clip art for each song. With our extensive experience in streaming, dating back to the early days of the internet with Progressive Networks (which later became Real Networks), you can trust that we know what we're doing.
If you're in need of HLS streaming, we've got you covered too. Our platform supports HLS streaming for a seamless streaming experience across different devices.
Partner with Tux-Support.com and take advantage of our top-notch streaming platform. Contact us today to discuss your streaming needs and discover how we can elevate your online presence.